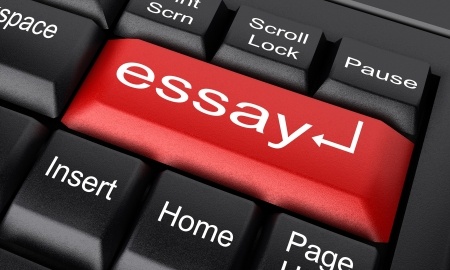 ABCPapers has what you need for all Custom Term Papers for Sale
Have you got a number of term papers coming due soon? Are you finding yourself drowning in assignments? Having a tough time finding useful and reliable sources to help you compile facts for your next essay?
Looking for term papers for sale?
Like so many other college and university students, trying to keep up with piles of work in school can be downright overwhelming, which is why ABCPapers.com was developed. With over 17 years in the business writing top-quality term papers and essays that garner high grades, we've been able to help thousands of students in a pinch just like you!
Whether you need a 100% unique term paper written on your behalf by a PhD-educated writer, or simply need a little assistance to help make your own paper shine, ABCPapers.com is here to help!
We currently have written thousands of term papers on these following categories and more:
• African-American Studies
• Aging
• Agriculture
• American Studies and History
• Archaeology and Anthropology (Ancient History)
• Architecture
• Art History
• Asian Studies
• Aviation, Aeronautics
• Biography
• Biology
• Book Reports - Book Reviews
• Business
• Canadian Studies and Issues
• Chemistry
• Child Abuse, Youth Issues
• Communication Studies
• Comparative Literature
• Criminal Justice, Legal Issues, Censorship, Policy
• Dentistry
• Economics
• Education
• Environmental Studies and Ecology
• European Studies (History, Culture)
• Film Studies
• Food, Diet & Nutrition
• Gender and Sexuality
• Geography
• Globalization
• Labor Studies
• Mathematics
• Music Studies
• Mythology and Folk Lore
• Native-American Studies
• Nursing, Healthcare
• Philosophy
• Political Science
• Popular Culture
• Psychoanalysis
• Psychology
• Race Studies (Racism, Hate Crimes)
• Science and Technology
• Shakespeare, William
• Sociology
• Sports
• Theology and Religion Studies
• Tourism, Hospitality Services
• Transportation
• Urban Studies
• Women's Studies
• World History and Culture
• Writing
• Zoology
Need Something Specific? We'll Write a Plagiarism-Free Custom Paper Just For You!
If you still don't see the subject area you require, or need a term paper written urgently on a very focused topic, we've got writers on stand-by trained and educated in the specific area of study you need. Simply contact ABCPapers.com via phone, email or live chat and we'll be happy to connect you with a writer immediately!
We don't leave our customers dissatisfied. If the paper doesn't fulfill all your specified requirements, we'll revise it right away, for no additional charge.
Contact ABCPapers.com today and take one more term paper off your plate!
Custom term papers for Sale by PhD writers to help you write your own.
Term Papers and Research Papers writing services for college and high school students.
What are you waiting for? Pick up the phone and call or order online!